CRISTINA ENEA PARK
Take a Breath!
This park was conceived by Mr. Fermín de Lasala (1832-1917), Duke of Mandas, born in San Sebastian and notorius in his time. He established his residence there together with his wife, Cristina Brunetti. The Duke died childless and in his will he ceded the estate to the city, with several conditions: that its trees wouldn't be cut down, that no more buildings would be constructed on it, that it wouldn't have any other use than that of a public park, and that it would keep the name of Cristina Enea, which in Euskera means "My Cristina", in memory of his late wife.
Today it is one of the most interesting historical parks in Europe, with 95,000m2 full of diverse trees, paths, ponds and some animals, among which the spectacular peacocks stand out, which inspire our Cristina Enea Rooms logo. The park is the perfect place to take a walk, exercise, or simply enjoy a moment of relaxation after an intense day of work or sightseeing in the city. Take a breath!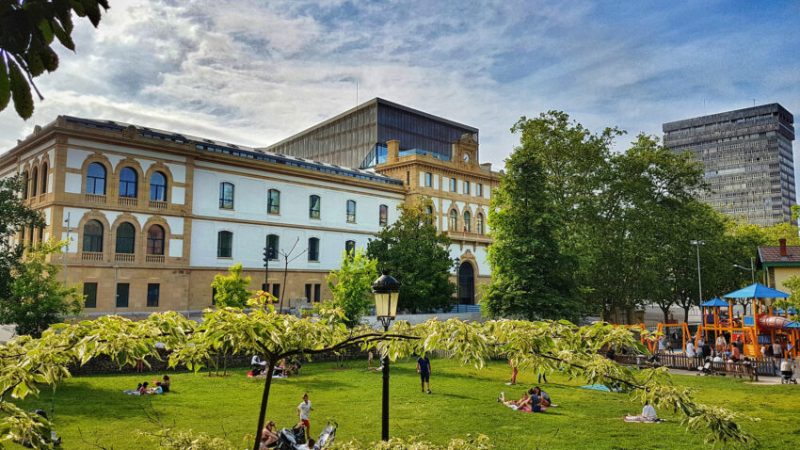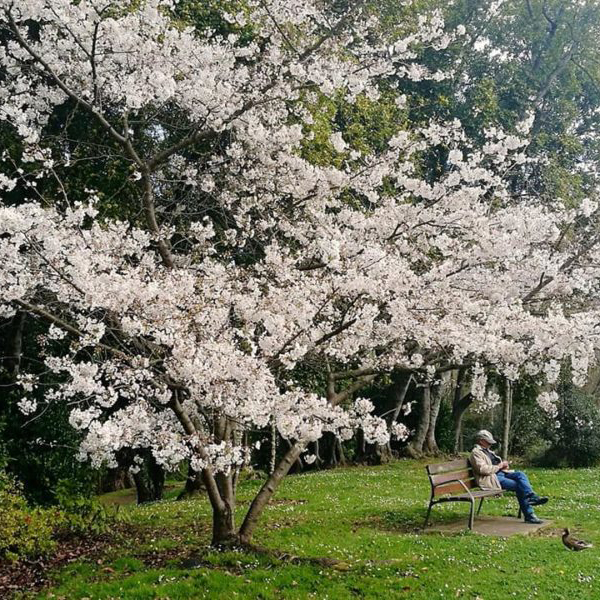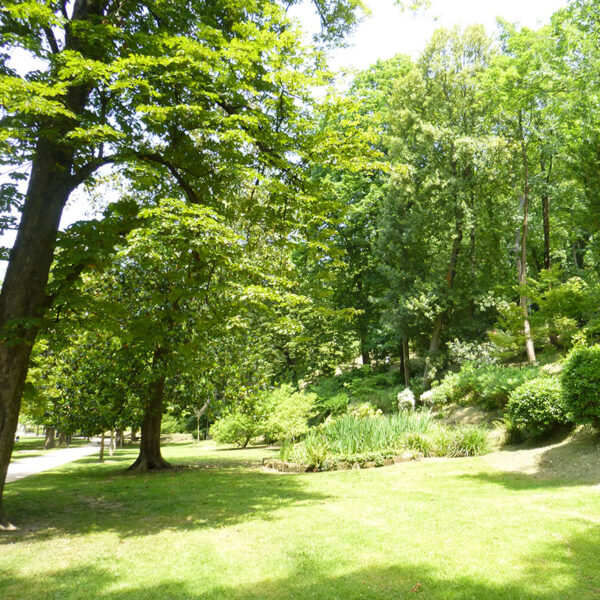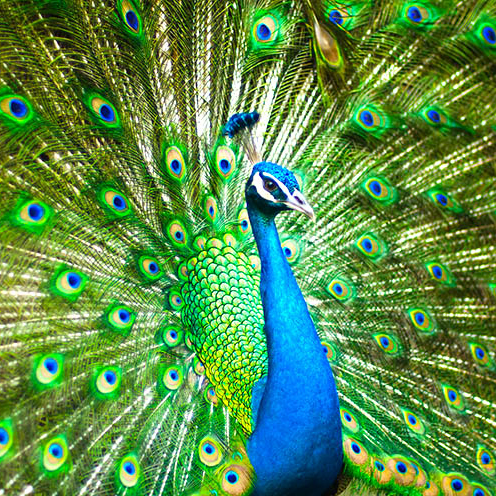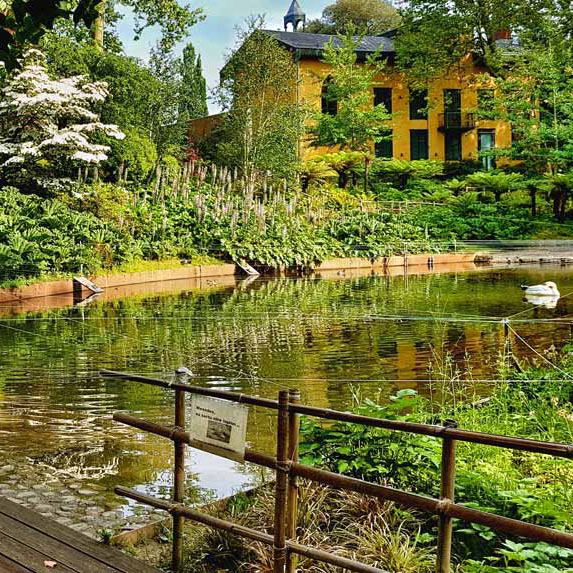 Art inspired by Nature
At Cristina Enea Rooms we have made our particular tribute to the park, throuth art, with the work of local artist Enrique Sancho Pereg. Inspired by different selected corners of the park, Enrique has painted a collection of watercolors, so that each of our rooms has a unique painting that gives it personality and freshness.
We also owe this artist the imposing mural painted on our entrance façade, whose inspiration is also this beautiful park.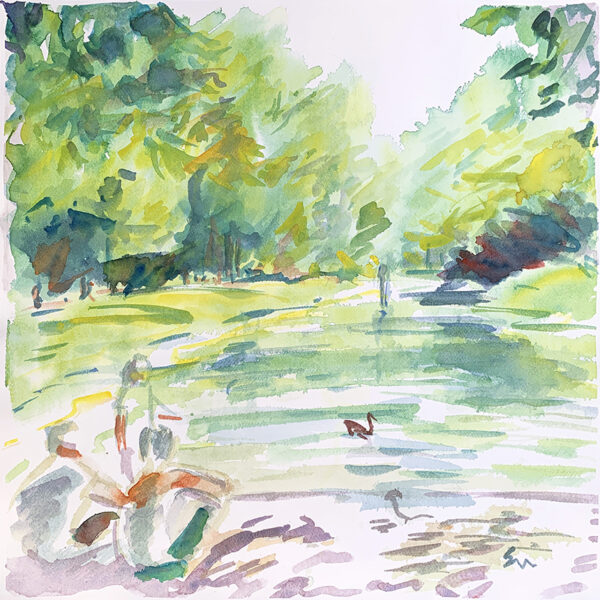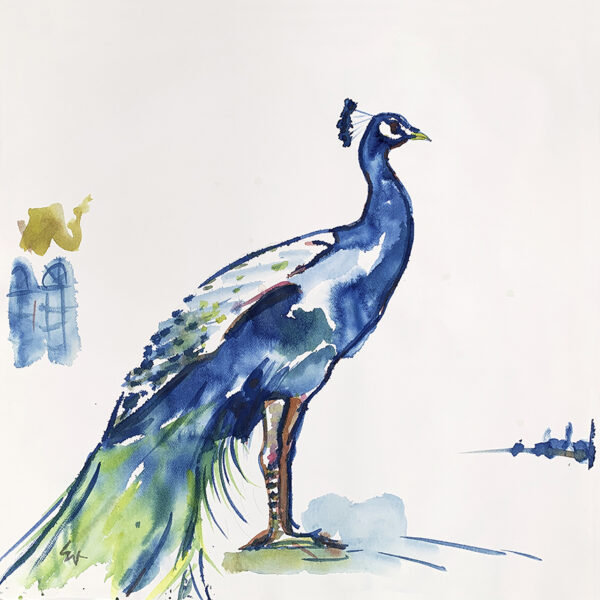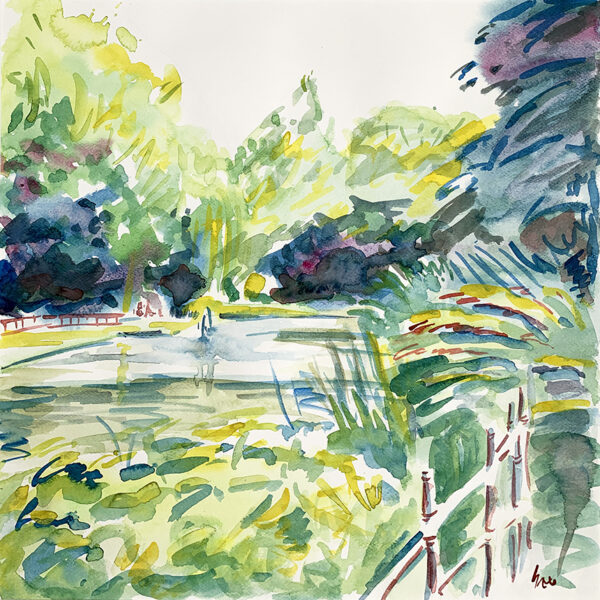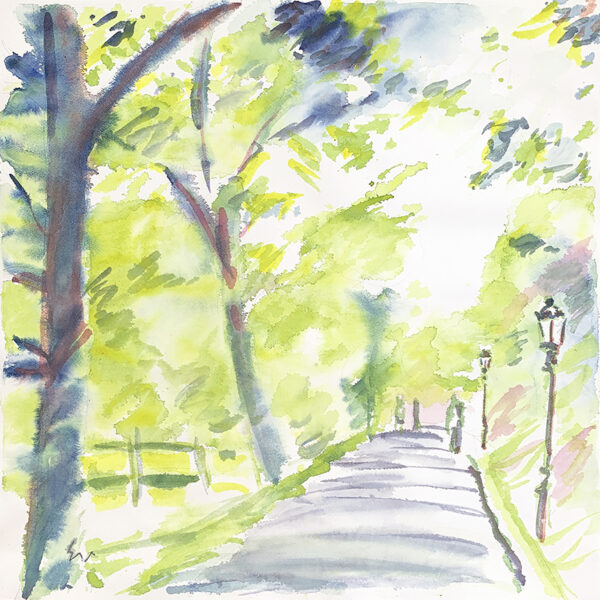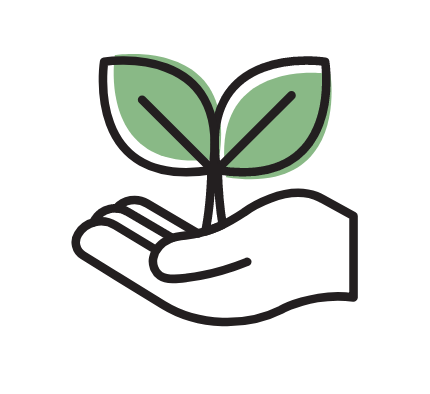 Our Values
At Cristina Enea Rooms, as lovers of the park, and of nature in general, we are committed to caring for the environment, and we are make sure that our practices imply the highest degree of sustainability:
We have completely eliminated single use items.
Our air conditioning and hot water system uses modern low-consumption aerothermal technology.
We have used the best thermal and sound insulation materials.
We make differentiated bins available to guests to maximize waste recycling.

And we go further! We have incorporated the sustainability and social responsibility commitments of the Euskadi Tourism Ethical Code, with a special focus on contributing to understanding and respect for tourists. We are proud to have met the requirements needed to be part of this registry (Cristina Enea Rooms, code 0000478)