Central
Quiet area, near bus-train station and parking. 5 minutes walk to City Center and Gros. Enjoy on foot!

Customized Rooms
Double or twin beds, third bed, sofa or bunk beds. Choose to your liking!

Dining Room
Sofa, bar-dining room, microwave, refrigerator, vending machine, free coffee, sink and crockery. At your service!

Online Check In
24-hour access with a code, no queues or waiting, come when it is the best time for you.
enjoy San Sebastian
on foot
We are in the Atocha Tower, next to the bus station, the train station and the Atotxa car park. A calm and quiet place, just a few minutes walk from the main points of interest.
5 minutes: Buen Pastor Cathedral (City Center)
5 minutes: Gros neighborhood
10 minutes: Kursaal Auditorium
10 minutes: Zurriola Beach
12 minutes: La Concha Beach
12 minutes: The Old Town
1 minute: Cristina Enea Park
WE CUSTOMIZE YOUR ROOM
to your Liking
Standard room for 1, 2 or 3 people
Large double bed or separate beds
Sofa or third bed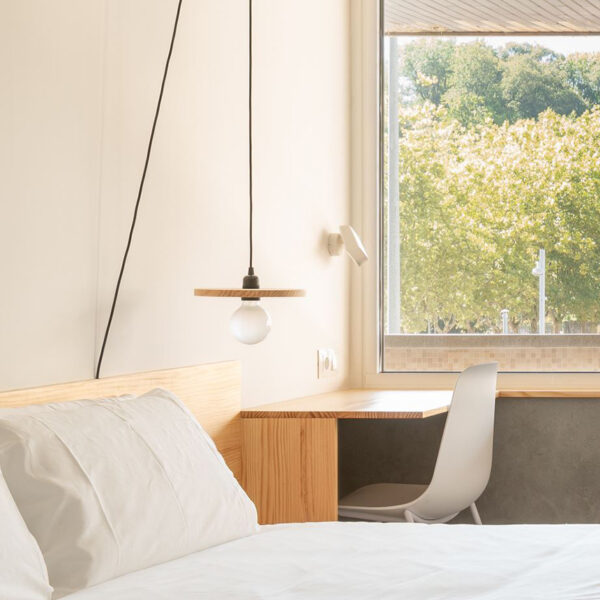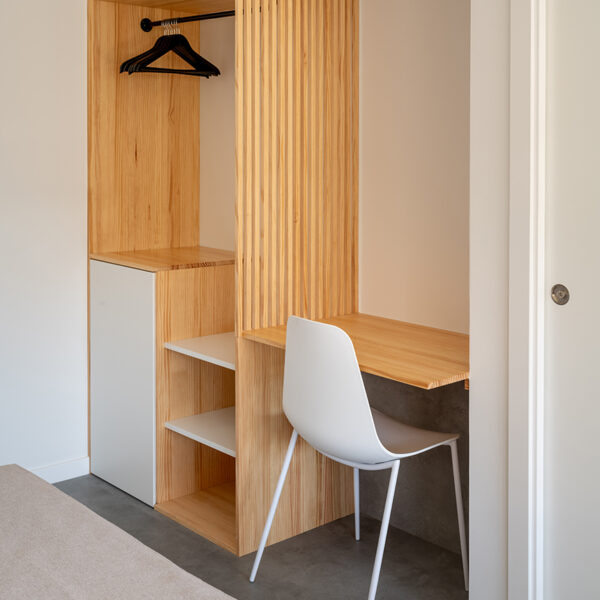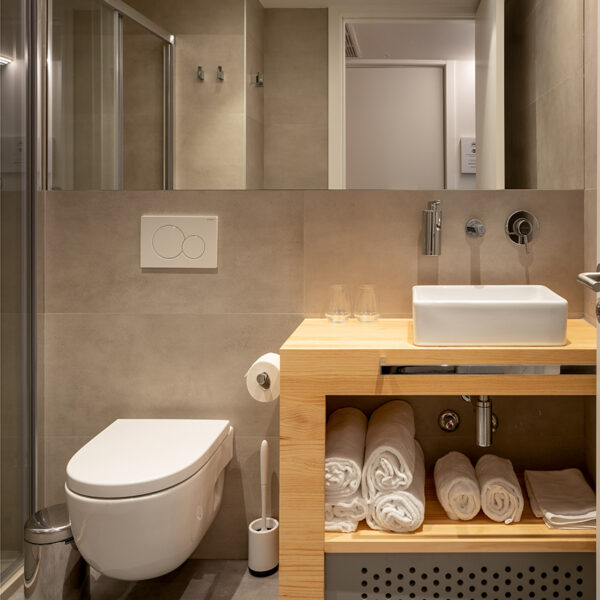 WHETHER YOU TRAVEL ALONE, AS A COUPLE OR IF YOU FORM A GROUP OF UP TO 4 PEOPLE
perfect Room
Double bed and sofa
or
Family: double bed and two bunk beds
or
4 separate beds
services Designed for you:
Parking
Right next door we have the Atotxa Parking, where our guests enjoy a special rate: €22 per day. Book your voucher!
Online check-in
Scan your documents with your mobile phone before your arrival, and we will send you the code with which you can enter your room directly, no waiting!
Powered by Hotelgest
Wifi
Free high-speed wireless connection throughout the accommodation. And a desktop computer available in the living room, for your business or entertainment!
Bicycles
Various bike rental options in the vicinity of our accommodation, ask us for details!
Dining Room
Dining area with microwave, fridge, sink and crockery. Bring your own food or buy something from our vending machine. And enjoy free coffee!
TV Casting
Enjoy all the contents of your mobile devuce (Netflix, Spotify, HBO, YouTube…) on the 43" screen in your room.
Powered by interTouch